FOR LAB
The most realistic virtual laboratory experience
Custom-built, because your virtual labs should fit your requirements, not the other way around.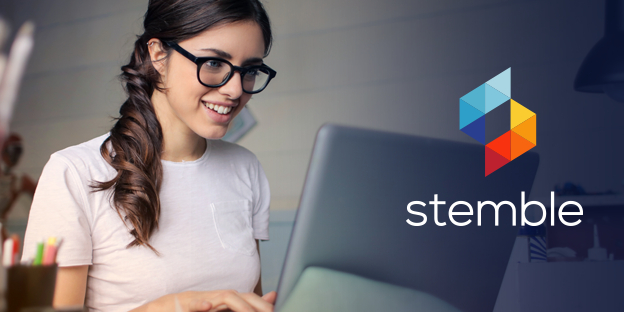 POWERFUL FEATURES
Works with your team and your content
Easy to use
Simple to use, yet powerful and works on any computer with no need to download any special software.
Customized
With custom-built lab simulations, you're only limited by your imagination. We'll align the experience to your procedure and student skill level.
Randomizable
Give each student their own samples, concentrations and other parameters to preserve academic integrity and enhance engagement.
LMS Integration
Easily sync your rosters and grades with your institution's learning management system (LMS).
Realistic Data
Calibration curves, titration curves, analytical instrumentation output, noise levels: all can be controlled and customized so you won't be able to tell they got their data from a simulation.
Accessible
Our simulations contain realistic 3D renderings yet are lightweight enough to be accessible on any device.
Lower Cost
Comply with a duty to accommodate those who no longer feel safe in public spaces while lowering operational costs over traditional labs; no consumable chemicals or liability.
Trackable
Track student activity to see who's performed their experiments and who's engaged with your content. Assign grades to incentivize positive behaviour.
HOW IT WORKS
Your 3-step plan to a better virtual chemistry lab
Step 1: Book a demo

Step 2: Send us your manuals

Step 3: Launch your course!
Let's chat
Click the button below and book a demo with us at a time that works for you. We'll set up a video chat and walk you through the Stemble platform and how we can help you bring your chemistry course online. Be sure to share the meeting details with all of the stakeholders at your institution such as your department chair, course coordinators, instructors, and other staff.
We'll answer all of your questions and introduce you to the team.
Alternatively, since space is limited for our fall 2021 cohort, you can skip ahead to step 2 and send us your course materials today by clicking the "sign up now" button. We'll then get started right away building your course.
Send us your lab manuals
We'll use your lab manuals and other insights you have to design and build virtual versions of your laboratory experiments. You get to proof them, and when you're satisfied, we deploy them into your course on the stemble platform.
If you don't have manuals or similar materials you can either choose from dozens of laboratory simulations in our database or tell us what you're looking for. We have simulations covering the full scope of chemistry.
Fire when ready!
Stemble allows you to assign lab instructors and TAs to any number of lab sections and deploy your virtual simulations independently to everyone. You control when students get access so that you can run your lab synchronously or asynchronously.
Your staff will then have access to all of the randomizable parameters for each student.
Why use virtual labs?
Our clients use Stemble virtual labs for a wide variety of reasons:
COVID-19 and your duty to accommodate students. Whether government regulations prohibit student gatherings in your physical space, or your institution is bound by a "duty to accommodate" students who no longer feel safe on campus, Stemble virtual labs provide the most realistic learning experience possible - accessible from anywhere at any time.
Opportunity. Implementing virtual labs means that you are no longer bound by cost and space restrictions. Is there an experiment that you always wanted to implement but couldn't due to a lack of equipment or other restriction? Why not try a virtual implementation?
Cost. Most institutions find that Stemble virtual labs can be implemented for considerably less than the cost of consumables and other equipment required for an in-person lab program.
Convenience. Stemble virtual labs make great prelab tutorials to prepare students for the in-person experiment, or they can be used in any in-person "off-weeks" during the semester to provide additional instruction.
Liability. Institutions incur significantly less liability risk when they implement virtual labs over traditional in-person labs.
How easy is Stemble to use?
Stemble was developed from research with focus groups of faculty, staff, and students. It has been designed to be easy to use from day one. Since it is a web-based platform, it works on all modern devices and all you need is an internet connection. There is no special software to download or install.
All you need to do is choose when to deploy your laboratory simulations and to which group of students (see screenshot below). Your students will see their new laboratory simulations on their dashboard when they log in and will be able to complete their experiments synchronously or asynchronously using our guided videos and/or lab documentation.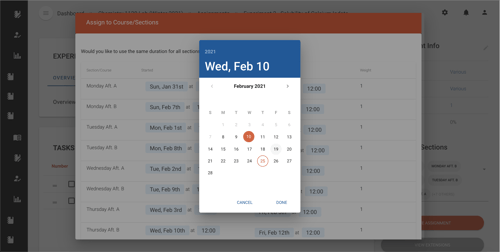 When finished, students can export their data for reports and your staff can access any randomizable parameters each student was given so that they can grade the reports accurately.
You can distribute the grading among your staff and they can submit grades directly on the platform.
What level of customer service can I expect?
As your technology partner, the Stemble team aims to be part of your team. We'll work with you to create meaningful online experiences for your students and be there every step of the way to support everyone in their learning.
Faculty and staff at your institution will have access to a dedicated Stemble team member to ensure success and assist with any troubleshooting necessary.
Your students will have constant access to our support personnel for any issues they may experience.
How long will it take to make a custom simulation?
The time it takes to build virtual laboratory experiences varies based on a number of factors. Important considerations include:
The complexity of the experiment. Our simulations include many realistic experimental details. For example, consider small mass and/or concentration differences in sample preparation, evaporative losses in uncovered samples, noise levels in instrumentation output, incomplete heating/cooling, etc. All of these circumstances can be accommodated to yield realistic results but add complexity to the simulation that requires time to implement.
Novelty of the experiment. Do you use unique glassware or instrumentation? These physical objects will need to be digitally crafted and this takes time.
However, most simulated experiments can be built in about a week. After that, you'll have the option to request revisions on any aspect of how the simulation operates.
Can I participate in the development?
Absolutely! Though it isn't necessary, we encourage instructors to get involved in the design and implementation process. Let us know your vision on how you'd like the simulation to operate for your students and we'll incorporate that into the design.
You can also feel free to test our simulations with your students to advise on any future revisions required.
Do you support Organic Chemistry?
Yes. We can build simulations of any chemistry experiment from general chemistry to organic or other branches of chemistry.
Have more questions? Let us know.