Powerful e-learning tools for
chemistry

classes and labs

We partner with chemistry educators to constantly innovate in bringing assignments, tests, and laboratory experiments online, giving a great learning experience to every student.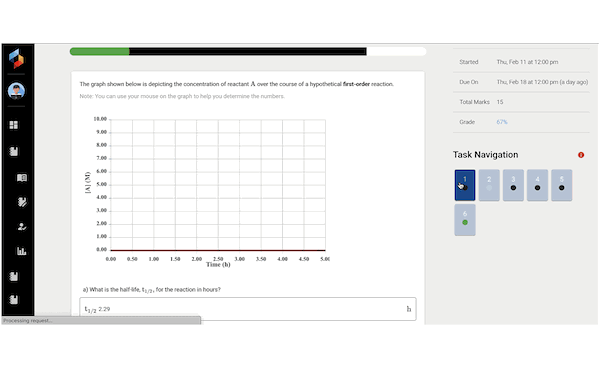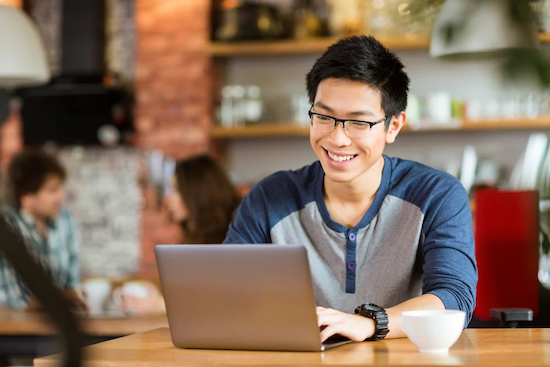 OUR STORY
Built by award-winning chemistry faculty and students
We understand the unique challenges of teaching and learning chemistry within large classes. Like you, we were often frustrated by the high cost of other solutions and a lack of flexibility. We built stemble because we wanted more from an e-learning platform. See what Stemble has to offer by booking a demo with us today!
FOR YOUR CLASS
Intelligent grading and detailed analytics
The best teachers know their students. Stemble allows you to track student engagement and discover specific misconceptions in chemistry.
FOR YOUR LAB
Custom-built virtual laboratory simulations
We build custom virtual laboratory simulations so you can easily deliver your program online, synchronously or asynchronously.
THE STEMBLE DIFFERENCE
Discover the only e-learning platform built by chemists

Custom Content
With customized assignments and lab content for chemistry, the options are only limited by your imagination. You no longer need to adapt your course to cookie-cutter solutions.

Leading Service
As your technology partner, we're always here to help with implementation, advise on best practices, and offer student support.

One Platform
All of your class and lab sections, students, faculty, staff, and TAs in one place. Studies show that students benefit from integrated e-learning solutions.
TESTIMONIALS
What our users say...
"The lab simulations that the team at Stemble built are the most realistic that I have seen in terms of how they operate and the data that are collected."
"Stembles advantage is that it is customizable, and the app covers both the lecture and lab."
"When a key lab instructor fell ill, Stemble saved us by having all of our student lab progress saved in one place, shared among our entire team."
What is the Stemble platform?
Stemble is a web-based e-learning platform for chemistry. It has been built by chemistry faculty, staff, and students to meet the challenging needs of teaching chemistry to large classes of students with widely varying backgrounds and abilities.
Stemble is not a learning management system (LMS) but works with your LMS to offer seamless onboarding of students and clear communication of progress among all stakeholders.
With Stemble, you can collaborate with colleagues to create interactive homework assignments and laboratory simulations. Then you can easily deploy these activities to any number of cohorts of students.
Stemble's analytics engine provides real-time metrics to track who's using the platform, when, and how. You'll see who's not engaged and be able to diagnose what their misconceptions are.
How much does it cost?
Our pricing depends on several factors including the level of customization required and the number of students in your course(s). Discounts are also available for multi-year commitments.
We support licenses on a per-student or Department-wide basis.
Get in touch with us at info@stemble.ca today to learn more.
What level of customer service can I expect?
As your technology partner, the Stemble team aims to be part of your team. We'll work with you to create meaningful online experiences for your students and be there every step of the way to support everyone in their learning.
Faculty and staff at your institution will have access to a dedicated Stemble team member to ensure success and assist with any troubleshooting necessary.
Your students will have constant access to our support personnel for any issues they may experience.
How can we get started?
If you'd like to learn more about the Stemble platform and see it in action, the first thing to do is book a demo with us at a time of your choosing to get a guided tour. Be sure to share the meeting time and link with all other stakeholders in your department.
If you've already made the decision to use Stemble in your upcoming course or courses, you can get started today by clicking below.
We'll get in touch with you as soon as possible to onboard you and your colleagues onto our platform.
What languages do you support?
Our platform is currently only available in English. However, we are working on expanding to other languages as the need arises. Please let us know if you'd like support for your additional language.
Still have questions? Let us know.